An Investment Solution For the Modern Investor
An Investment Solution For
It's Simple and Sustainable for You and the Planet.
Get Started in 4 Easy Steps
1.
Choose

from our ESG screened or Environmental Impact options
Hover

over each to learn more.
2.
Open

your account by selecting the 4 digit Sustainfolio advisor program key associated with your investment theme choice.
Then go to the activation page to
add

the key.
ENVIRONMENTAL IMPACT – ZK2F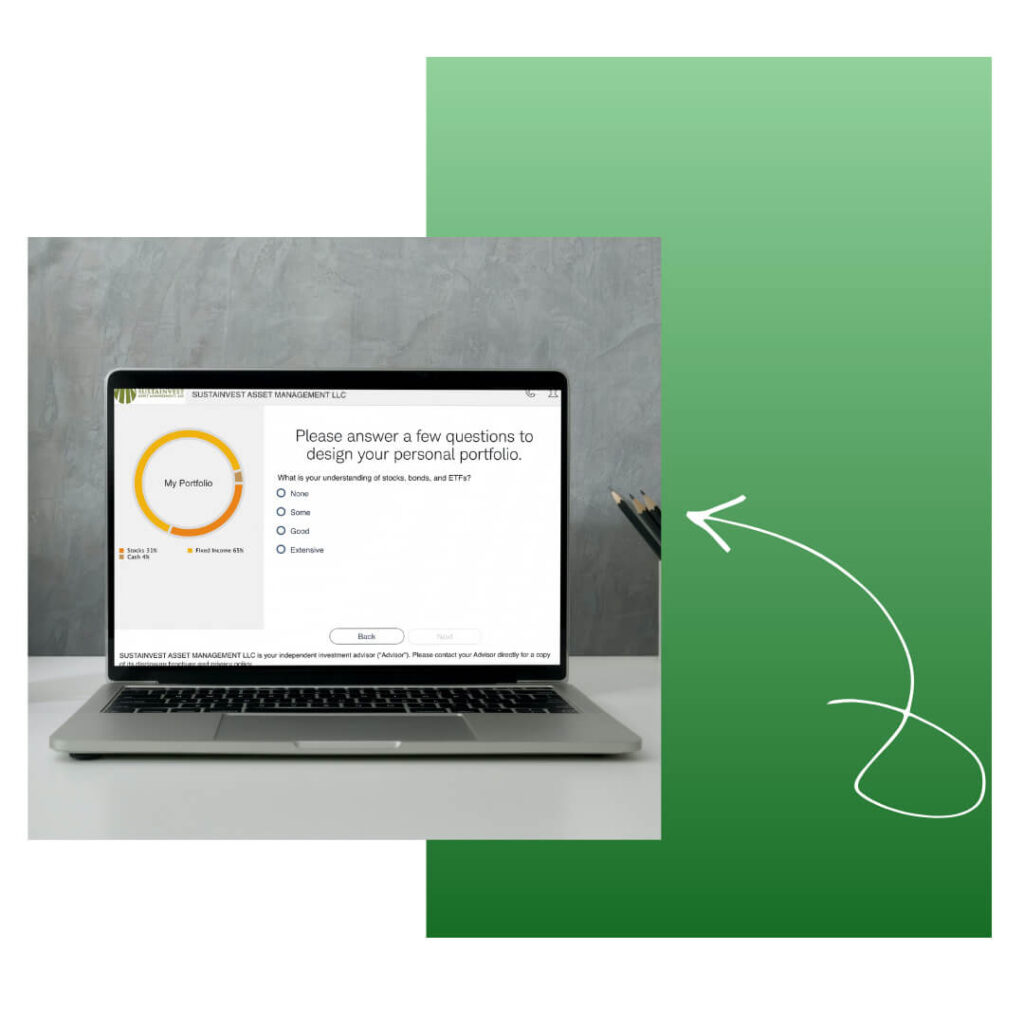 3.
After activation

you'll be asked to answer a few straight forward risk profile questions about your goals and time horizon.
4.
That's it!

Your Sustainfolio (with Schwab as the custodian) is now active and ready for you to deposit funds.
Why the Planet needs Sustainable Investing?
We Build You a Low-Cost Sustainable Investment Portfolio In Just Minutes.
Sustainfolio invests in funds with a focus on combating climate change, preventing environmental destruction, and promoting corporate responsibility.
Customized
Have a portfolio that's fully diversified, automatically rebalanced, and optimized to your goals.
Sustainable
Have confidence that your investments have passed ESG benchmarks for sustainability and environmental impact.
Low Cost
Low minimum of $5,000 to start and no commissions. We charge just 0.50% annual management fee based on your balance.
Quick
Have 10 minutes? In that time, we'll design, set up, and start the process to manage your account.